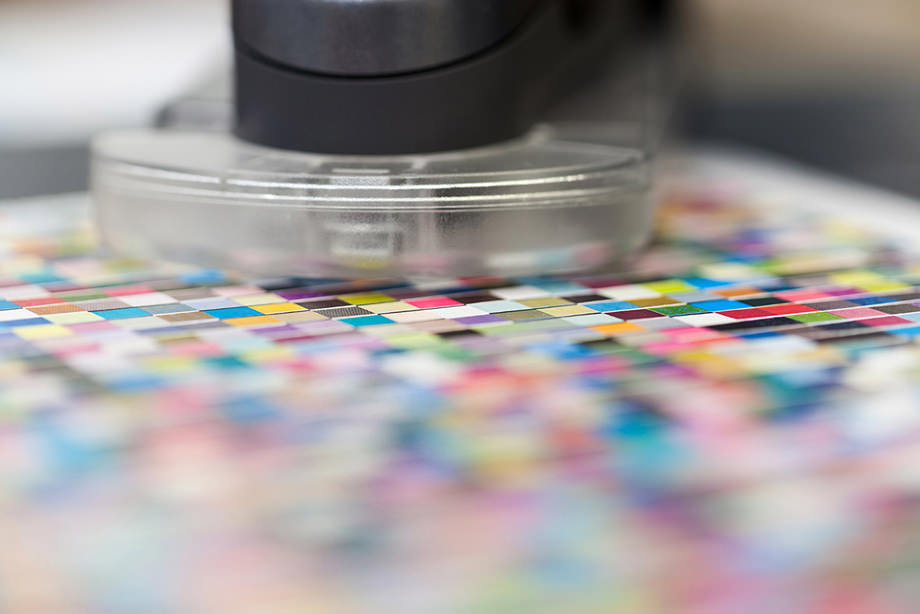 Colormanagement
The goal of colour management is to achieve as high colour fidelity as possible – regardless of which print method is used, with which technology and on which substrate.
Without a comprehensive colour management system, with predefined profiles, the result can be sometimes quite noticeable colour fluctuations, particularly when producing packaging on different substrates. And it doesn't matter how precisely the print data has been applied, or how skilfully and with what high quality production has been carried out. In the highly complex field of packaging printing, the ICC standard profiles are simply not enough for a correct interpretation of the machine-specific colour descriptions.
As a pre-press business and connecting link between the printing companies and brand manufacturers and/or agencies, we have accepted our responsibility in this field and developed our own, extremely detailed SmartColor system.
SmartColor System
We prepare and manage profiles that take into account all the factors and their relative dependence on each other. In every case, they are based on a scrupulously prepared "fingerprint". This is the precise profile of a specific printing press, which is produced at the printers with pre-defined settings and colour sequences on the corresponding substrate. The carefully measured data is used to generate an exact characterisation and form the basis of the individual profile.
Each profile is recorded in our SmartColor system, so that the corresponding colour space can be converted for all other output devices, using a device-independent exchange space. As a result, the final print result can already be approximately reproduced on a monitor, for instance. And we achieve even greater precision in repro when preparing proofs in a vast range of outputs, thanks to these detailed profiles.
With our SmartColor system, it is not only easy, but also time and cost effective to match up print data, artwork and technology. Printers can rely on repeatable printing and verifiable results, and brand manufacturers can depend on the desired colour values actually being achieved. When we prepare the print data, we take into account the specifications of each individual printing press and ensure that, regardless of the print method and substrate, a consistent colour image is always obtained. So colour management ensures that the appearance of all the packaging in a given product family always properly represents the brand and/or corporate design.
Fingerprint
It is important to us to identify this very precisely, as every printing press is different and unique.
With a "fingerprint" for each machine for which we produce a printing plate, the machine-specific characteristics can be defined and taken into account when preparing data files and colour profiles.
Our fingerprint procedure forms the cornerstone of our colour management. The fingerprint is created by printing individually developed test plates, using the respective standard parameters. It is important that the machine's settings, substrates used, colour sequence and any finishing work correspond to the future print specifications. A subsequent evaluation of this fingerprint enables us to identify the printing machine's technical characterisation data.