Our customers deserve high-quality and affordable solutions, and we take care of that.
Specialists from many different fields of media and print technology, from designers to production artists and even flexographic print experts, pool their knowledge and pursue every new job with a great deal of passion to produce the best conditions for your print.
We provide on-site support, because we strive for perfect results. With our individual locations in Germany and Europe, we are always close to you and can respond quickly.
Flexibility, ambition, willingness to cooperate and elegance
We, too, identify ourselves with these exact characteristics.
As a community where both every single member retains their individuality and, at the same time, ideally uses their abilities as part of a whole, we complement each other in the team and achieve top performance in our very broad field of activity. Our employees are our capital and only through their ability to use their expertise to consistently re-adapt themselves to the changing conditions of the print industry can we be successful.
The dolphin in our company logo was an explicit request by Ulrich Günther, the company's founder and namesake at the time, and demonstrates the clear identification with this vision of ourselves. The dolphin as a symbol of our work mentality.
A movement from '68 that still endures today
Ulrich Günther knew that the crucial factor for good packaging print is an accurate print form that is ideally tailored to the particular print process.
He also saw that there was a great shortcoming here, the interface between the designer and the printer. He himself possessed the expertise and the passion to fill this gap and, in 1968, he founded the company. He was quickly able to expand it and hire more employees.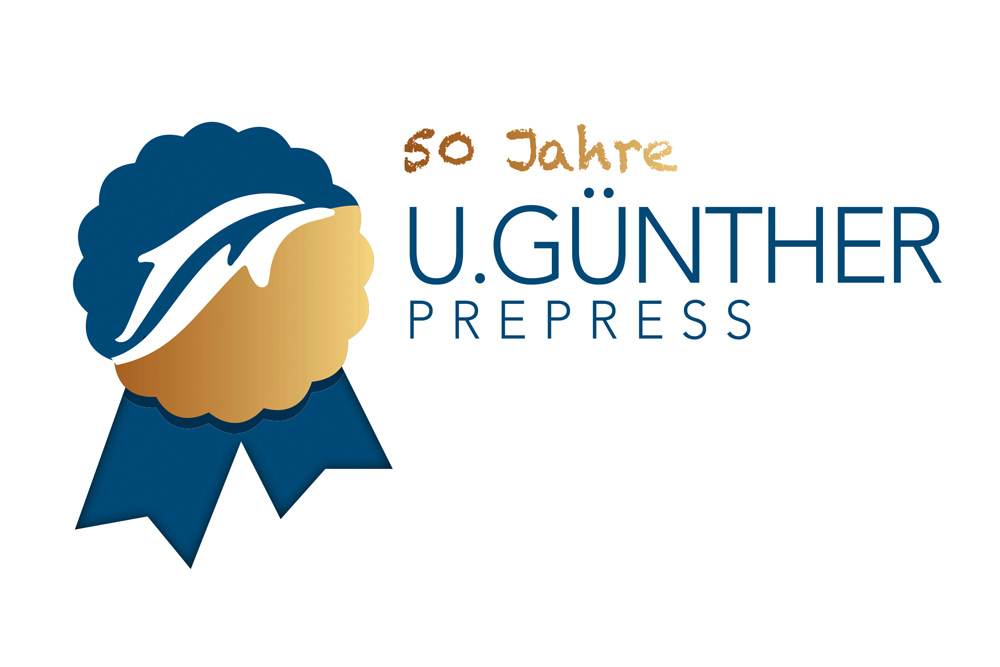 From the onset, Ulrich Günther pursued growth on his own with his medium-sized family company and by motivating his own employees. This also remained the case when he converted the individual company into a GmbH (limited liability company) in 1974 and moved the company's headquarters from "the kitchen table at home" to its present location. Since 1996, the company has continued to be managed in the spirit of its founder by General Manager Peter Tarnowski.
Last but not least, the construction of a partner network across all of Germany has helped this development and creates new, additional benefits for our customers by wisely using synergies. Our connection to the pre-press company Klischee-Anstalt Cl. Jaehde GmbH from Berlin (2009) leads to more knowledge, greater capacity along with more direct customer focus, making us a dynamic consortium.
Print form manufacturing in Greven (MV)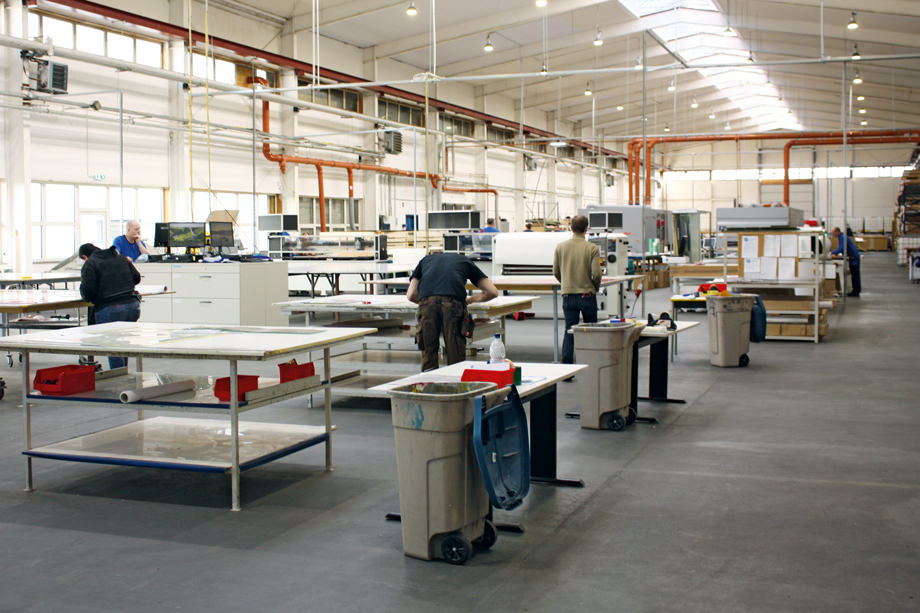 To pursue our inevitable ideas for expansion, we have merged our printing block manufacturing plants from Hamburg and Berlin and placed them before the gates of Hamburg–in Greven (MV)–, thereby creating a nearly 4000-m² production facility for flexographic plates. It is currently the largest one in Germany.
Equipped with the latest technologies, we offer ultra-modern print form manufacturing that provides complete satisfaction. This, along with perfect infrastructure, demonstrate growth and development possibilities that we would be happy to show you. Get in touch with us!