We start from scratch for you
Purchasing packaging is similar to the principle of "love at first sight". If the first impression and the feeling are right, the product goes into the shopping cart, and this first impression is exactly what we want to convey with our designs.
We develop packaging for many lines of business with a lot of attention to detail.
If the design already exists, or if there is merely minor change request, we would also be happy to make them and prepare the master artwork for you.
Reproduction for a perfect print result
Preliminary work for a perfect packaging result can sometimes be multifaceted and complicated, since there are a few things to keep in mind. Is it in compliance with the Food Information Regulation (LMIV), is the punch right, and how is the trapping actually turning out? You are in good hands with us, because we have been answering all these questions for over 50 years now.
Cross-project color management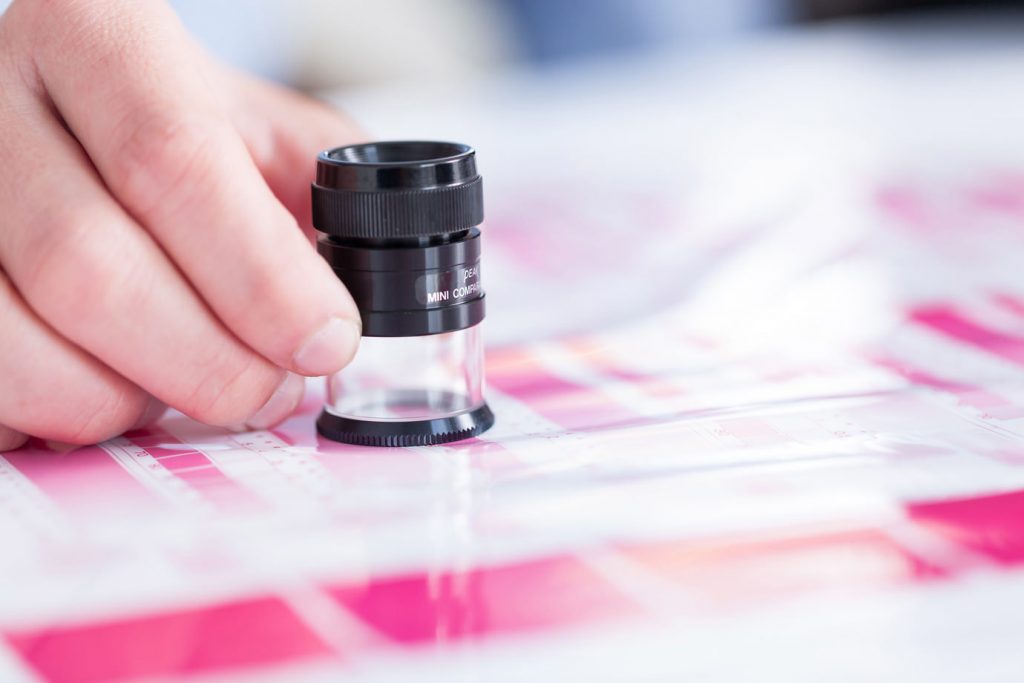 Film, corrugated cardboard, solid cardboard–and with a uniform appearance to boot. It is not always a matter of course that a brand looks identical on every substrate, even though it is indispensable, and that is exactly what we provide, and with a lot of heart and soul at that.
3D at any time, whether it's haptic or digital
It's always advantageous to get an idea, or packaging, beforehand.
Before you put your complete print run into the printing machine, we create a digital 3D view of your new product–if desired, it can be rotated 360°with all the refinements or printed mock-ups, which are also refined, of course.